If you really want to kick some butt in the gym, you need to command a stronger, faster, more powerful version of yourself. Sometimes that calls for a little extra help - that's what these hard-hitting pres are for! If you're the kind of person that can have a coffee and go to bed 30 minutes later, then these are for you. Packed with caffeine and other stimulants, these pre workouts will have you smashing your PBs in no time.
Get your training and nutrition on point, and have these give you the motivation and energy you need to smash your body goals!
1. Load3d by Anabolix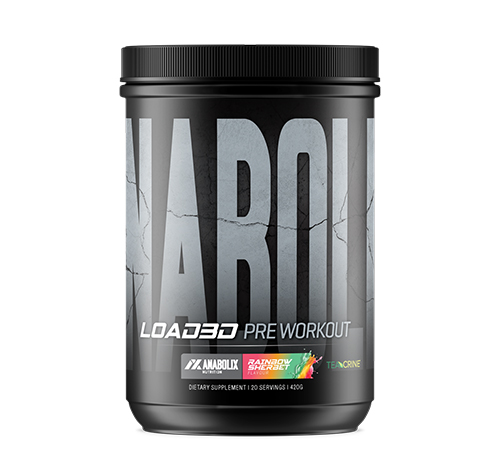 This is the powerhouse you've been waiting for! If your caffeine game is strong and you can handle the kick of a powerful blend of stims - get yourself Load3d! This fan-favourite is a time-tested pre that will have you bringing your A-game everytime!
Load3d by Anabolix gives you:
1500mg Betaine anhydrous
1000mg Disodium creatine
1000mg Arginine alpha ketoglutarate
750mg Agmatine sulfate
300mg Caffeine anhydrous
150mg Alpha GPC
50mg Theacrine
30mg Isopropylnorsynephrine
300mcg Huperzine A
Summon your greatest strength and smash your gym records when you have a scoop of this powerful pre. Warning - serious trainers only!
2. BZRK by Black Magic
Black Magic gives you 'psychoactive waves' in this solid pre-workout that not only tastes great but will kick all your motivation issues to the curb. With pump ingredients and a hit of 350mg caffeine, you'll be ready to bring a new level of performance to every weight training session. One of our top sellers, you can rely on this strong player whenever you need a next-level boost.
BZRK by Black Magic brings you:
7000 mg Citrulline Malate
3200 mg BetaO (Beta-Alanine and Orotic Acid)
2000 mg GlycerPump
1000 mg L-Tyrosine
350 mg Caffeine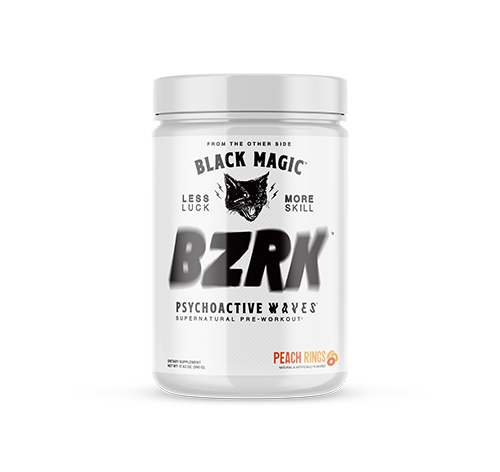 3. Uno by Alien Supps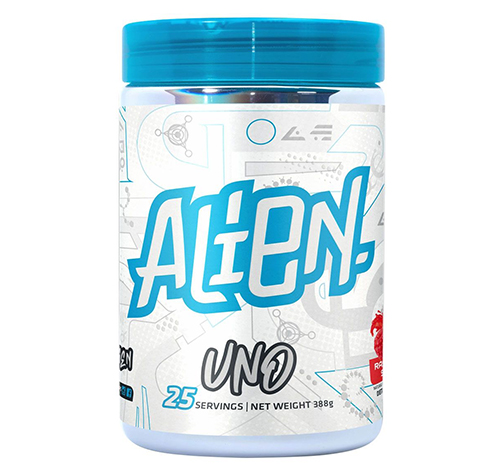 Containing cutting edge ingredients and a completely open label, UNO is packed full of only the essentials you need to go beyond your current performance. Looking for a hard-hitting boost? Get yourself onto Alien Supps! When you're close to the top of your game, every single rep counts. That's why UNO was created - to help you reach your highest goals.
Uno by Alien Supps gives you:
6000mg L-Citrulline
3200mg Beta-alanine
2500mg Betaine Anhydrous
375mg Caffeine
Note: Only the pump and stim ingredients have been highlighted - make sure you check out each product for the full scoop!