There are a number of different protein powders on the market which can make it overwhelming to understand the differences between them and know which one to choose. EHPlabs have created 2 different premium quality whey protein powders, with their own unique benefits - so let's dive into what they are and help you choose one that is right for you!
Proteins are polymers of branched chain amino acids (BCAAs) which play a vital role in the function and regulation of the body's tissues and organs, including the growth and repair of muscle tissues. The Recommended Dietary Allowance (RDA) of protein is 0.8g/kg/day. However, for optimal training adaptations, protein intake should be increased to at least 1.4–1.6 g/kg/day (1). It can be difficult to obtain this much protein from diet alone, therefore supplementation is beneficial.
Isopept
ISOPEPT contains 27g of the highest quality Whey Protein and Hydrolyzed Whey Protein Isolate per serve. Post-training protein intake has been demonstrated to play an important role in optimizing physical performance (2). ISOPEPT is rapidly absorbed and nutrient rich to help fuel and replenish fatigued muscles, positively influencing the resistance and endurance recovery process. ISOPEPT also contains Ashwagandha and L-theanine to help increase relaxation and reduce stress, which can be of particular benefit after an intense training session (3, 4).
There are 4 delicious flavours to choose from; strawberry milkshake, vanilla ice cream, peanut butter cups and chocolate decadence.
Oxywhey
OxyWhey contains 25 g of two phase digestive proteins, Whey Protein Concentrate (WPC) and Whey Protein Isolate (WPI). WPC takes longer to digest and absorb than WPI, which helps to keep you fuller for longer and makes OxyWhey an excellent all-round protein supplement for weight loss or as a meal replacement. To help manage cravings, Chromium picolinate has been added due to its benefits of balancing blood sugar levels to assist with appetite control (5). Each serving of OxyWhey also contains a probiotic, L. Rhamnosus to promote gut health, immunity, and decrease inflammation (6).
OxyWhey comes in 6 incredible flavours; strawberry milkshake, vanilla ice cream, peanut butter cups, raspberry ripple cheesecake, choc caramel and delicious chocolate.
What do both of the formulas have in common?
Aside from ISOPEPT and OxyWhey containing the highest quality non GMO whey protein, a range of vitamins, minerals and digestive enzymes have been incorporated for optimal health, digestion and recovery benefits. For the most optimal immunity defense, Vitamin C and Zinc have been added. In addition to a full spectrum of B-vitamins which promote and support energy levels. Magnesium, Calcium and Potassium have been included to help relieve cramps and reduce muscle soreness. To improve digestion and absorption, digestive enzymes (Prohydrolase) have been added to help deliver all the benefits of protein, without the gas, bloating and discomfort some may experience (7).
What is the main difference between IsoPept and OxyWhey?
The main difference is that the non-GMO whey protein used in ISOPEPT undergoes a more extensive cross filtration process to remove sugars, almost all fat and lactose. This makes Isopept a great alternative for those with sensitive stomachs. OxyWhey contains WPI and WPC, whereas ISOPEPT only contains WPI, a faster digesting protein for maximal performance and recovery.
Which one should you choose and why?
ISOPEPT is perfect for anyone who trains frequently and wants to maximize lean muscle growth and recovery. It is also suitable for anyone who has a sensitive stomach and struggles to digest lactose. OxyWhey is an excellent all-round protein for appetite control, weight loss or as a meal replacement. Perfect for those who want to satisfy their sweet tooth cravings with added benefits.
Whatever your goal and lifestyle may be, EHPlabs OxyWhey or ISOPEPT has got you covered!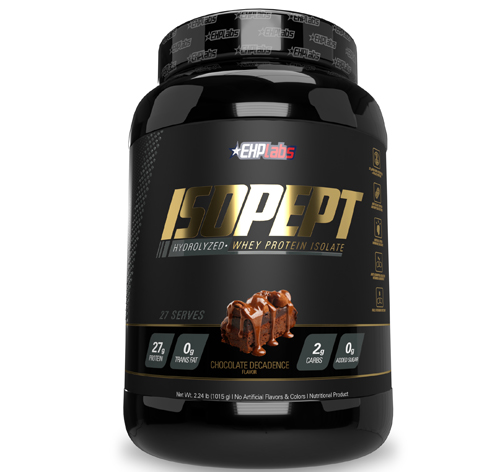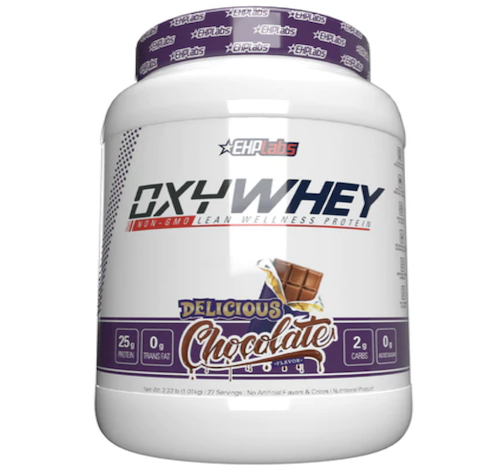 References