Testosterone is an important hormone for both men and women. However, elevating testosterone levels is generally not an interest among females as it can come with excess body hair and a deep voice. For men, this can be highly appealing.
A man's testosterone levels decrease with age, which is why a lot of men are turning to supplements to maintain and increase their testosterone levels. Testosterone boosters come into play because they can directly increase your testosterone levels or they can work by preventing testosterone from being converted into estrogen.
Some of the benefits of increasing your testosterone levels include:
More muscle and less fat
Increased strength
Healthy heart and blood
Strong bones
Improved mood
To put it simply, increased testosterone levels = the best-kept secret for a shredded bod.
Testosterone boosters should be used in conjunction with a healthy balanced diet and a muscle-building strength program for the best results. Eat well, train hard, and set your testosterone booster up for success!
Not sure which Testosterone Booster is best for you? I have listed a few popular options below to get you started.
Test3D by Anabolix Nutrition
Created by men, for men!
Optimise your raw masculinity with Test3D by Anabolix Nutrition. This testosterone booster has been designed by a team of clinical researchers for men who want to feel stronger, exude power, and amp up their performance in the gym.
Test3D is made up of a blend of amino acids, vitamins, and extracts to stimulate testosterone production and release while inhibiting testosterone from being converted into estrogen.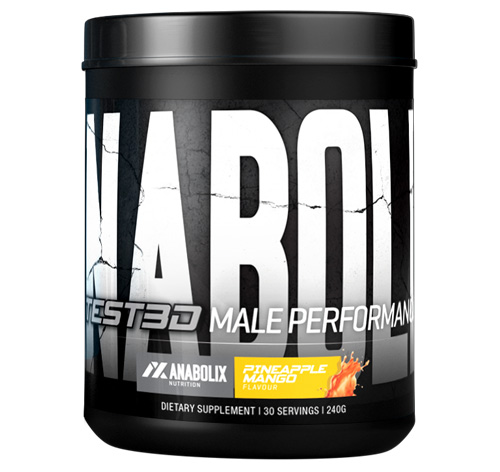 Super Natty by Black Magic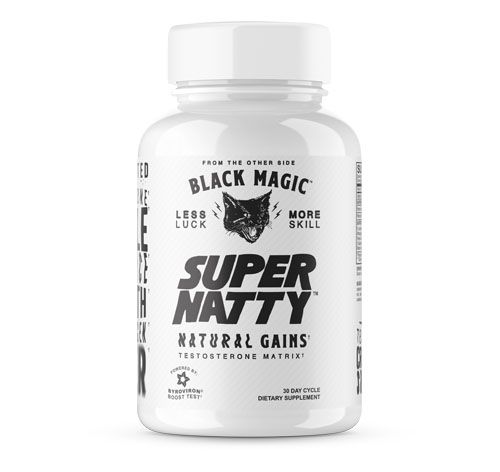 Super Natty by Black Magic has been designed to support testosterone production and balance estrogen levels in the body. Unbalanced hormone levels can lead to low energy levels, belly fat and water retention, so if you have body composition goals, hormone balance is key.
Super Natty also supports energy requirements so you can get your A-game back and smash out your workouts in the gym. If you want to look lean, hard and, full, Super Natty may just be the missing product for your supplement stack!
Alpha Switch by Switch Nutrition
Support testosterone production naturally and switch on your inner alpha!
Alpha Switch by Switch Nutrition has been formulated to support testosterone imbalances for men who are noticing the effects of decreasing testosterone levels. This booster will also support your energy requirements so you can be on the top of your game in and out of the gym.
Alpha switch contains Fenugreek, a herb that is understood to be effective for boosting testosterone levels and assisting with physique goals.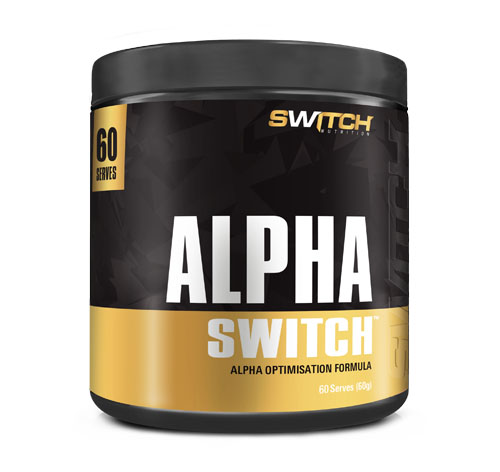 Note: Cycling testosterone boosters can be beneficial to prevent your body from getting accustomed to the supplement. This could be done by taking the supplement for 3-4 weeks and then taking about 2 weeks off.