If you are vegan or have just started following a vegan diet, you might find yourself struggling to find supplements to meet your requirements. You know how big of a lifestyle change it can be as you require to plan your meals to meet your needs. Getting all those nutrients, vitamins and minerals when starting on a vegan diet can seem a little daunting.
Here are my top 4 vegan supplements that you can add to your daily routine to help you meet all your nutritional requirements. I have chosen a range of sports supplements, including a vegan pre-workout, an amino acid, protein powder, and a super green blend.
Pre-Workout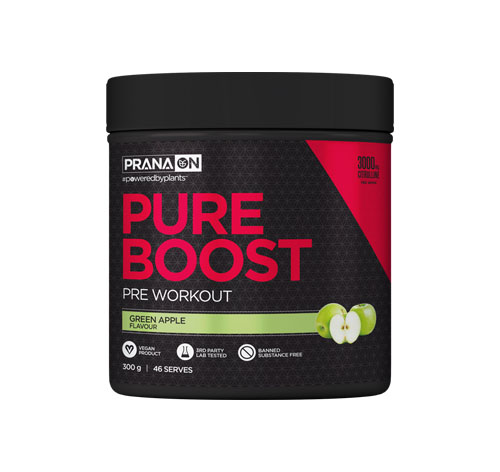 Pure Boost by Prana On has a combination of ingredients that are good for you and the planet. The added Vinitrox is a unique blend of Apple and Grape polyphenols that are proven to increase physical training time and delay muscular fatigue. Pure Boost will provide your body with all the necessary nutrients to help you smash it out on your next workout.
This vegan pre-workout is naturally sweetened and contains nothing artificial. All ingredients are clearly labelled, so you know what you are having in each scoop. You'll take your workouts to the next level with the combination of nootropics and adaptogens designed to enhance focus, strength and endurance.
Glutamine
L-Glutamine by Prana On is a naturally occurring amino acid that helps to prevent muscle breakdown during prolonged endurance exercise. Glutamine is also effective in supporting gut health and protecting the digestive system. This 100% pure micronised powder has no flavour and is easy to mix, so you can add it to your protein powder post-workout to enhance recovery and health.
This vegan glutamine will give your body the nutrients to help you endure the hardest workout while also providing the body with the necessary nutrients to keep your inner health.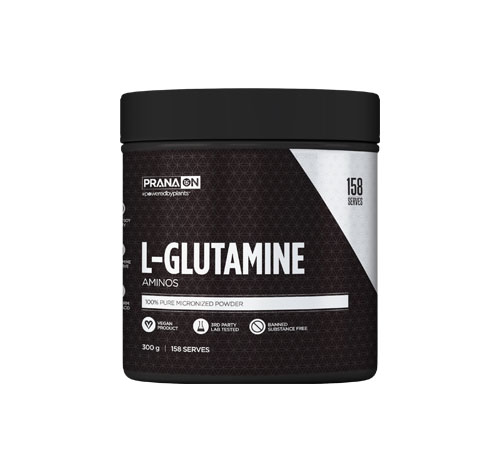 Protein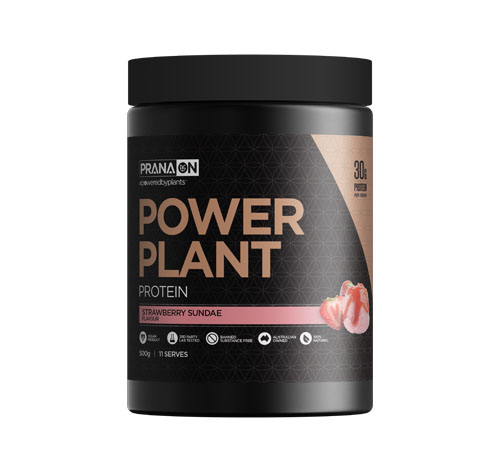 Power Plant Protein has the perfect combination of ingredients to deliver the body everything it needs before and after a workout as well as in between meals. This vegan protein blend has probiotics, digestive enzymes and medium-chain triglycerides (MCT) for the ultimate vegan supplement. We all know how important protein is in anyone's diet, and if you are vegan, you know how hard it can be to find the right balance of protein that your body needs.
Power Plant Protein has the highest quality protein sources, delivering the ultimate gut health-friendly blend formulated to support lean muscle growth, recovery and peak performance.
Inner Health
Super Greens by Prana On is not only great for your gut, but it's also a potent supplement for your wellbeing. We know that our gut plays a significant role in our health, so looking after it is essential for a healthy life. Super Greens contains a combination of 7 potent sprouts, grasses and algae as well as spirulina, chlorella and digestive enzymes plus the all-important probiotics.
No matter how healthy we are sometimes our body needs a helping hand and that's what Super Greens does. It has essential ingredients to help your inner health.